Create a Webpage in just a few minutes with Site Publisher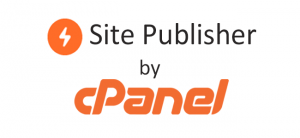 You've bought a domain name and an ItsmirHosting hosting plan – all you need now is a website. Building a website can be time consuming, complex and expensive. "But I only need a page with basic information on for now", no problem – ItsmirHosting cPanel now includes a 'Site Publisher' feature. With Site Publisher you can have a webpage up and running in just a few minutes.
To use the Site Publisher interface, you simply choose which domain you would like to publish to, which Site Template you'd like to use, answer a few questions, and then hit publish. That's it. No configurations, no installations, no set up tasks… Boom! Website.
Create a webpage with Site Publisher
Step 1 Login to your cPanel
Step 2 Navigate to the Domains section and click on the Site Publisher icon
Step 3 Your first step is to select the domain name you're working on. The list will be automatically populated from your existing addon/parked domains, so if you don't see your site listed make sure you've added it to your account first.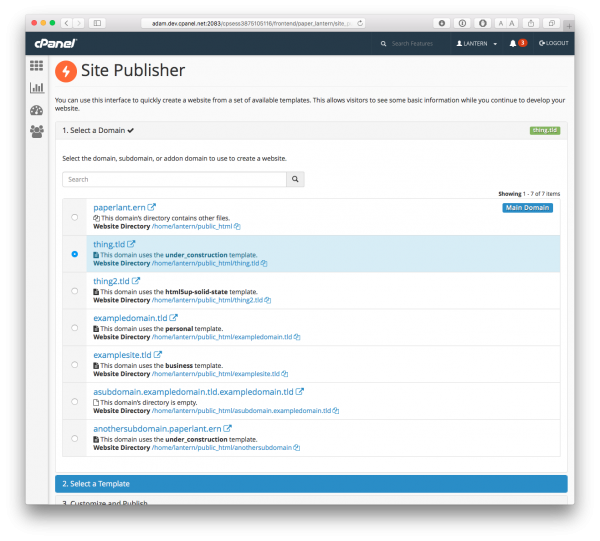 Step 4 Select a template.  You have 3 to choose from: Personal, Business, and Under Construction.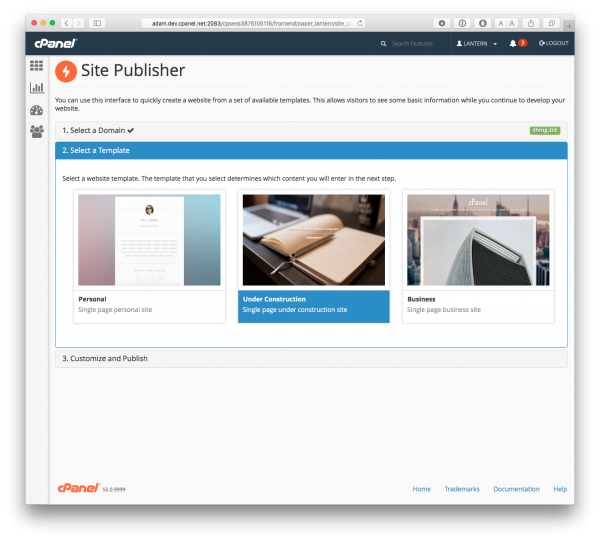 Step 5 Fill in your basic information and you're ready to publish. You can provide your name, a brief bio, your contact details and even your social network links (on the Business template).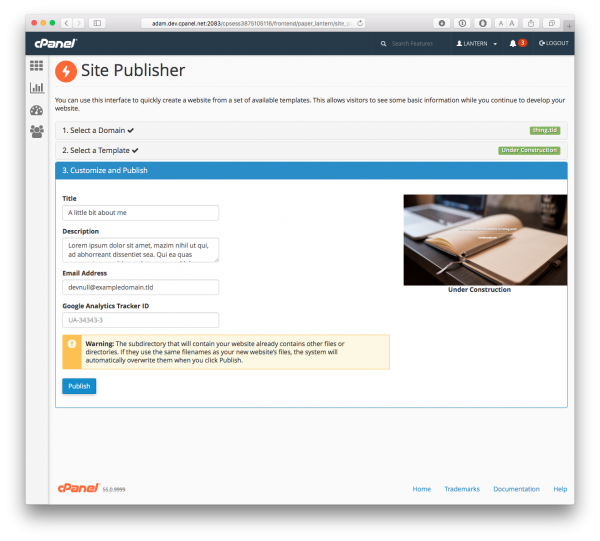 Step 6 Click 'Publish' and a confirmation message will appear with a link to your new website. That's it – you have a website!
The Site Publisher Templates